Okay, it's time for an informal poll: Who (else) starts decorating for Christmas on November 1? I know I'm not the only one. Even if you aren't quite ready to bring out the red and green tinsel, I think we can all agree this is the time to start your Christmas List. You don't want that sneaking up on ya! If you have a game plan, you might also get lucky on those Black Friday Sales. 
I've promptly created the 2019 edition of my annual "Bradi Bear's Dog Gift Guide," ONLY thinking of my human, of course (for reasons stated above). Here are my top picks for the best gifts for your dog. And to make it as easy as possible I've created categories and links – just click the item name and it will take you right to the site!
Favorite Dog Treats
1. Trader Joe's Dog Treats. They come in an assortment of seasonal flavors as well as tried and true peanut butter (surprise me with this one).
2. Rocco & Roxie Jerky Sticks. None of those enhancers or fillers in this high-quality turkey stick! 
3. Stewart Pro-Treat, Freeze Dried Dog Treats, Grain Free. Again, all-natural, nothing added; great for puppies as a training treat (*hint hint* for our new furry friend at home).
Favorite Dog Toys
1. Crinkle Toys. I love a good crinkle, and because these bad boys are flat, it allows me to transport two toys at once in my mouth.
2. Chuckit! Sport Launcher Dog Ball Thrower. No offense, Mom, but your throws just aren't challenging anymore. This will really up my fetch game. 
3. Dog Toy Pet Stages Cool Teething Stick. This is a treat and toy all in one!
Favorite Dog Accessories 
1. HDW Doggie Designs. These seasonal bandanas and collars have my name written all over them – literally! They are monogrammed.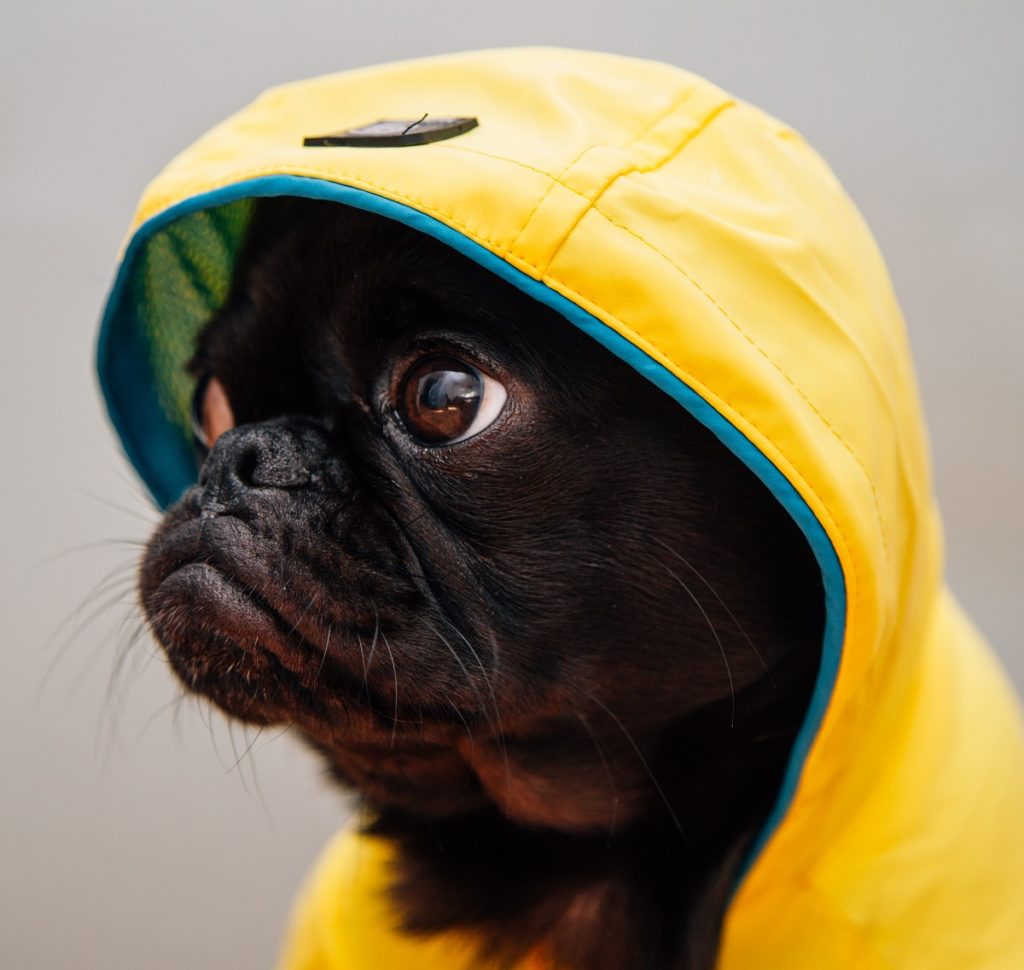 2. Raincoat. I mean, what is cuter than a dog in a raincoat? You're right: Nothing.
3. Lupine Pet Dog Leash. These come in solid colors and fun patterns – the best part is they come with a replacement guarantee….even if chewed. 
Favorite Miscellaneous Pet Gifts
1. Orthopedic Dog Bed. Yes, this is a "bougie" upgrade, but I faithfully believe in the "treat yo self" mantra.
2. Subscription Box. BarkBox really inspired other dog brands to up their game; you can have your pick from a variety of dog box subscriptions now! (Chewy, K9 Planet, BullyMake, Pooch Perks, Dapper Dog, and more!)
3. Pajamagram Matching Pajamas. PET AND OWNER MATCHING PJs! WHAT COULD BE BETTER? They have a pair for literally everyone in your clan! 
Now, time to get shopping! LESS THAN 50 SLEEPS UNTIL CHRISTMAS!