A class-action lawsuit against the National Association of Realtors (NAR) alleges that the current system artificially inflates home prices to the detriment of home sellers. You may be entitled to compensation if you sold a house within the last four years and used a mortgage broker.
The real estate commission class-action lawsuit argues that the NAR forces sellers to pay an inflated commission that's split between the selling agent and the buyer's agent. Under the existing system, the seller and the buyer suffer inflated costs that only benefit large brokerage corporations.
Call Taylor King today at 870.246.0505 for a free consultation. Our firm is actively filing lawsuits arguing collusion to artificially maintain high rates. If you sold your home within the previous 4 years you may be eligible to file a realtor's inflation lawsuit.
---
---
Protecting Your Personal Injury Rights
---
What to Know About the Real Estate Commission Lawsuit
On October 31, 2023, a verdict was reached that awarded $1.8 billion in damages for "conspiring to keep commissions artificially high." According to CNN, the decision could mark the beginning of the end of how homes are bought and sold in America.
---
---
The verdict in the Sitzer/Burnett v. NAR also opens the door for you to seek compensation if you've sold your home within the previous four years. We'll explain:
What's the Problem with Realtor's Commission?
Real estate agents work on commission meaning that they receive a percentage of the final sale price of a home. That percentage is typically between 5 and 6%, split between the seller's agent and the buyer's agent. However, it's the seller who's responsible for paying both agents.
Offer of Compensation
When the home seller is responsible for paying both their agent and the buyer's agent, it's known as an "offer of compensation." As noted by NPR, the offer of compensation "is a financial incentive that says, if you help me sell my listings, I'll help you sell yours."
The realtor's commission lawsuit argues that the offer of compensation is unfair. And ultimately, according to many, it hurts both sellers and buyers. In most cases, the buyer's commission is added to the sale price, forcing buyers to pay the commission without control over negotiating the commission. This diminishes competition and inflates costs.
The offer of compensation came about in correlation with the creation of the Multiple Listing Service (MLS).
Multiple Listing Service
The MLS is a database that helps listing brokers find cooperative brokers working with buyers, a network of local databases that pools listings.
According to the Real Estate Commission lawsuit, home sellers are forced to share the commission to access the MLS. This "hoop" sellers are forced to jump through is unfair and keeps commissions artificially high. Moreso, it leads toward collusion.
Realtor Collusion
The current real estate system requires a home seller to offer compensation to buying real estate agents in order to be listed on a local multiple listing service. Attorneys were able to challenge this requirement rightfully. "That mandatory offer has allowed industry agents and brokers to collude by setting rates," writes one expert.
Buyers are unaware that they can negotiate the commission rate because they're told the seller will pay this expense.
$1.8 Billion Verdict Against NAR
A federal jury ordered the National Association of Realtors (NAR) and some of America's biggest real estate brokerages to pay nearly $1.8 billion in damages.
This landmark verdict could upend longstanding real estate traditions. According to the verdict that was originally filed in 2019, "[the defendants] conspired to require home sellers to pay the broker representing the buyer of their homes in violation of federal antitrust law."
Under the current system, home sellers must pay both their selling agent's fee and, to list their home, offer to pay the buying agent's fee as well. The verdict on October 31, 2023, means the current system may soon change.
New Class-Action Lawsuit for Home Sellers
What happens next? Buyer's agent's commissions are typically baked into the sale price of the home, but home buyers cannot negotiate those commissions. If realtor commissions are de-coupled, then buyers would be able to negotiate lower commissions. However this happens, a more competitive pricing market is likely on the horizon.
---

---
Following the monumental verdict in Sitzer/Burnett v. NAR Commission, lawyers are now filing a new class-action lawsuit in the U.S. District Court for the Western District of Missouri. The new class-action lawsuit known as Gibson v. NAR would cover anyone who sold a home in the last 4 years.
Nationwide Class-Action Against Realtor Commissions
The new class action names the National Association of Realtors and seven brokerage companies. The brokerages named in the new lawsuit are:
Redfin
Howard Hanna Real Estate
eXp
Compass
Weichert Realtors
Douglas Elliman
United Real Estate.
The focus of the lawsuit is a rule that the NAR requires home sellers to pay the buyer's agent's commission to advertise their home on a Multiple Listing Service.
Lawyers argue that the defendants' conspiracy "forces home sellers to pay a cost that, in a competitive market and were it not for defendants' anticompetitive restraint, would be paid by the buyer." This practice, as written in Fortune, "effectively keeps commissions for a homebuyer's agent artificially high."
This new lawsuit (Gibson v. NAR) includes everyone in the U.S. who used a listing broker affiliated with the defendants and listed their home on an MLS between October 31, 2019, and the present. If you sold a home in the United States within the last four years, you may be eligible.
How Do I Know if My Realtor is Included in the Lawsuit?
Many local realtors utilize a nationwide brokerage firm named in the commission lawsuit. To be sure, contact an attorney who can help you determine eligibility.
It's important to note that the lawsuit aims to create a fair market. Large brokerages have leveraged realtors and the current system to push higher commissions and higher rates.
Am I Eligible to File a Home Seller's Lawsuit?
Use our form below and one of our experienced team members can help you determine your eligibility to file a lawsuit.
---
On Your Side – By Your Side
---
What Are the Chances of Winning the Lawsuit?
There's no sure-fire formula to determine the outcome of a lawsuit. However, our attorneys will discuss the challenges facing a successful collusion lawsuit, and we'll ask plenty of questions. Some details you'll be asked to provide include:
Real Estate Agent Information
Sale Date
Agent Fees
MLS Information
Listing Details
Brokerage Information
Don't worry if you're missing information. Our attorneys will be able to help you gather the necessary documentation.
The success of the 2019 lawsuit Sitzer/Burnett v. NAR is encouraging for lawsuits moving forward. According to a senior fellow at the Confederation of America, "the jury clearly saw the industry had restricted price competition to a point" and it was noted that jurors only deliberated for a few hours before coming to a decision quickly.
Do I Need a Lawyer?
When you hire an attorney, they advocate for you. An experienced class-action lawyer will answer your questions, and walk you through each step of the process.
Having legal representation on your side can make the entire process easier. And because our firm works on a contingency basis, you won't owe Taylor King Law anything until after we've helped you secure your settlement.
Unsure if you're eligible to file a class action lawsuit against the NAR? Speak with an experienced lawyer to find out if you're qualified for compensation. Talk with an attorney you can trust.
---
---
You can call Taylor King at 870.246.0505 or fill out the form and one of our team members will contact you. We'll talk you through the entire process of filing a lawsuit so that you have all the information you need, and answer any questions you might have.
Who Is Eligible to File a Real Estate Commission Lawsuit?
If you sold a home within the last 4 years and you used a broker, you may be eligible to file a lawsuit. Call or contact Taylor King Law online for a free consultation.
---
Protecting Your Personal Injury Rights
---
We'll answer all your questions and ensure you know what next steps to take.
Arkansas Real Estate Inflated Commission Attorneys
Schedule a meeting with Taylor King today; a consultation with one of our real estate attorneys is 100% free:
---
---
We're available to speak over the phone or to schedule a virtual meeting online. However you prefer to discuss your case, Taylor King Law is here to help.
We have promised to be on the side of our friends and neighbors in Arkansas for 30 years. With more than 275 years of combined legal experience, our expert team is proud to represent you and your loved ones.
Do I Need a Lawyer to File a Real Estate Inflated Commission Lawsuit?
While a class action of this nature shares similarities with a personal injury lawsuit, the process of filing a class-action lawsuit is uniquely different than the average individual personal injury claim. We recommend contacting an attorney if you're seeking reimbursement for damages.
---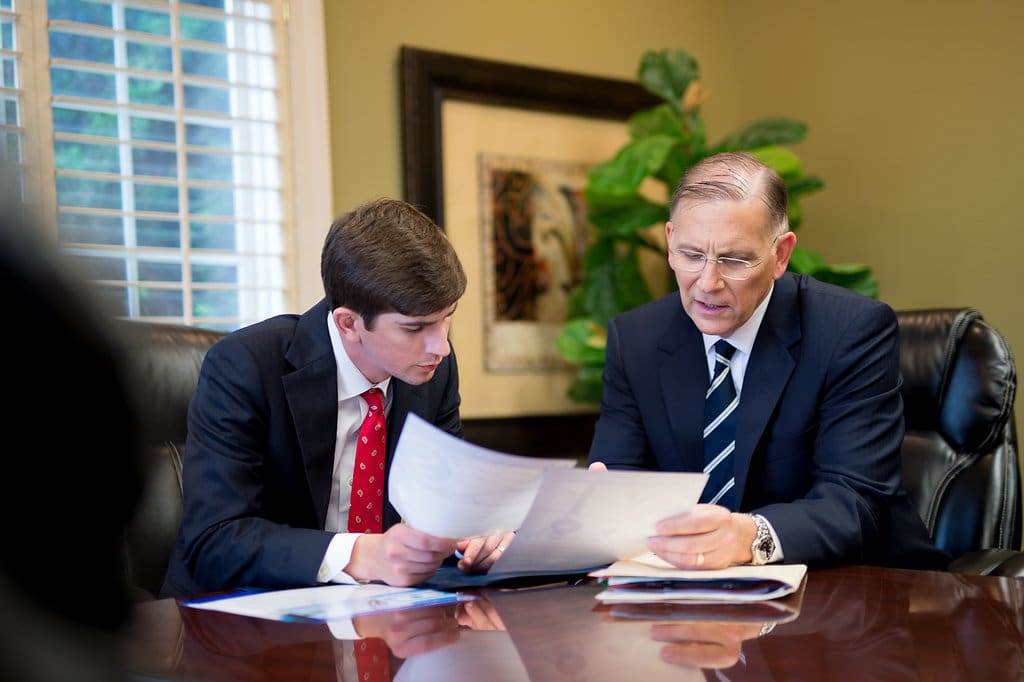 ---
Moreover, speak with an attorney with class action experience. You'll need a law firm with both the capabilities to take on corporations and the understanding to handle the class action process.
When interviewing an attorney, ask questions about the legal process. Find out what will happen from the time you gain legal representation until the time your case is settled. How will they approach negotiations? What steps will their law firm take to gather evidence and calculate damages? Knowledge and experience are key details in selecting the right attorney for you.
Most importantly, be sure you're working with a law firm you can trust.
We tell every potential client who calls our office that we'll do everything in our power to help them, whether they choose to hire our firm or not. Call Taylor King in Arkansas and we'll answer your questions, and help you find the right representation for your real estate commission lawsuit.
Which Real Estate Companies are Involved in the Realtor Commission Lawsuit?
In addition to the NAR, the 2019 lawsuit known as Sitzer/Burnett v. NAR Commission originally included:
Anywhere Real Estate, Inc.
Re/Max
Both Anywhere Real Estate and Re/Max reached an agreement settling for a combined $140 million, and both real estate companies agreed to "pull back on their relationship with NAR."
The remaining real estate companies in Sitzer/Burnett v. NAR Commission were found guilty of colluding to inflate or maintain high commission rates and were ordered to pay $1.78 billion in damages. Those remaining realtors included:
Berkshire Hathaway Home Services
Keller Williams
The following national brokerage chains have been named in the new class-action lawsuit Gibson v. NAR:
Weichert Realtors
Redfin
eXp World Holdings
Compass
Howard Hanna Real Estate
Douglas Elliman
United Real Estate
A hearing scheduled for November 20, 2023, will determine whether the following real estate brokerages who were involved in the Sitzer/Burnett case will be responsible for settlements extending beyond Missouri:
Re/Max
Better Homes and Gardens
Coldwell Banker
Century 21
Corcoran Group
Sotheby's Realty
Don't see your real estate company listed above? Hundreds of smaller real estate companies utilize a larger national real estate brokerage named in the lawsuit. If your realtor is not listed above, then we'd encourage you to contact an attorney to determine eligibility.
---
---
Arkansas real estate agencies include but are not limited to:
Lindsey & Associates
Collier & Associates
Mossy Oak Properties
White Tail Properties
iRealty Arkansas
ESQ Realty Group
United Country Real Estate
Riverwood Homes Real Estate
Crye-Leike Realtors
Crawford Real Estate & Associates
Carlton Realty Inc.
McGraw Realtors
Elevation Real Estate and Management
Sudar Group
The Virtual Realty Group
Mohler NWA Homes
Legent Realty Inc.
Concierge Realty NWA
Realty Mart
Homes & Spaces Real Estate
Leadership Legacy Realty
Elite Realty
Buffington Homes of Arkansas
Rausch Coleman Realty Group
Brokerages pull out of NAR
Many brokerages, including Redfin most recently, have begun pulling out of the National Association of Realtors. While some are in response to sexual harassment allegations, others are now in response to accusations of collusion.
Choose a Lawyer to Be On Your Side – By Your Side
If you have questions, then we're more than ready to listen. Our personal injury team will help you seek justice. We're ready to hold large corporations, like the National Association of Realtors, accountable. We will discuss the necessary steps and ensure your questions are answered.
Nationally recognized and locally awarded, Taylor King has the experience and the resources to go to work for you.
With seven locations across Arkansas and Texas, Taylor King is available wherever you are in the Natural State.
Call Taylor King Law today at 870.246.0505 for a free consultation.
VIEW OUR