Wreckers in Mississippi
What types of tow trucks are there? How do you choose the right wrecker service? What do you need to know when your vehicle is being towed?
There are a number of things to consider when selecting a tow truck.
Types of Tow Trucks
There are different options when choosing a type of tow truck: long-distance car carriers, impound service, wrecker service.
Long-Distance Car Carriers are designed to transport vehicles across state lines and commonly used when an individual is moving and unable to transport their vehicle themselves.
Impound Services are designed to tow a vehicle that's been illegally parked or abandoned.
Wrecker Services are designed to tow a vehicle that's not considered drivable. Typically, a wrecker service will be your most likely choice following a car accident. If your vehicle isn't drivable, you'll need to contact a towing service.
How to Choose the Right Towing Service
There are a few things to consider when selecting a towing service: reviews, cost, personality, availability.
Reviews
Google, Yelp, and others will all provide ratings for tow trucks based on user reviews. You're not the first person to search for a tow truck in Jackson; user reviews can provide a base point to make a decision from. Focus on the 3 to 5-star ratings, and look for reasonable reviewers with an honest perception rather than an angry rant.
Cost
While cost shouldn't be the deciding factor in which towing service to choose, it will be an important factor. You'll need to find out what costs are associated with each wrecker service. There are typically two different fees to consider: hook-up fees and mileage fees.
Hook-up fees refer to the set rate for towing your vehicle.
Mileage fees refer to the cost per mile for towing your vehicle.
It's important you know both costs, and take both into account. Many services will offer a lower hook-up fee with a drastically higher mileage fee. How far are you towing your vehicle?
Personality
What's your initial reaction after speaking with the wrecker service over the phone? It won't be the last time you interact with them, and your level of comfort with the towing service is important.
If they're difficult to interact with over the phone, they'll likely be difficult to interact with at the scene and during follow-up interactions.
Availability
How long will it be before someone is able to help you? Larger wrecker services will typically have more than one tow truck available, but depending on your location and the time of the accident, it's worth ensuring the tow truck will be able to reach you in a reasonable amount of time.
Additionally, asking a police officer if they can recommend a wrecker service may help you choose the right towing service. Police officers will have experience with towing services and can offer additional insight as to which wrecker services in and around Jackson are the most reputable.
24-hour Roadside Assistance
Does 24-hour roadside assistance including towing services? 24-hour roadside assistance typically includes towing services. Not all, but many will provide hook-up fees and mileage fees, up until a certain amount. If you have roadside assistance through your insurance, cell phone provider, or other services, call and inquire about the availability and cost of using a towing service after your accident.
In some cases, 24-hour roadside assistance will require you to use a wrecker service from a provided list
What to Consider When Your Vehicle is Being Towed
First, it's critical that you know where your vehicle is being towed. After an accident, a vehicle may be towed to an impound lot, a mechanic, or to your home.
If the vehicle is beyond repair, typically the vehicle will be sent to an impound lot. Be sure you know which impound lot your vehicle is being taken to, and how to get in contact with the impound lot. Insurance will only cover the vehicle in the impound lot for so long, so it's important you speak with insurance, or an attorney, to be sure you're not incurring unnecessary fees.
Aside from an impound lot, you can have your vehicle towed to your home. If you prefer to keep your vehicle, even though it may be "totaled," having the vehicle taken to your home is an option.
If your vehicle can be fixed, a tow truck will be able to transport your car or truck to a mechanic or auto body shop where it can be repaired.
Wherever your vehicle is being towed, it's important to know where, and it's wise to be sure you have the contact information for the wrecker service so that you're able to contact them with any follow-up questions.
Will the Cost of a Tow Truck be Covered by Insurance?
If you've been in an accident and the other driver is at-fault, then you will be able to request that insurance cover the cost of towing your vehicle.
An experienced personal injury lawyer will know how to ensure that the cost of towing your vehicle is taken care of and that you're properly reimbursed.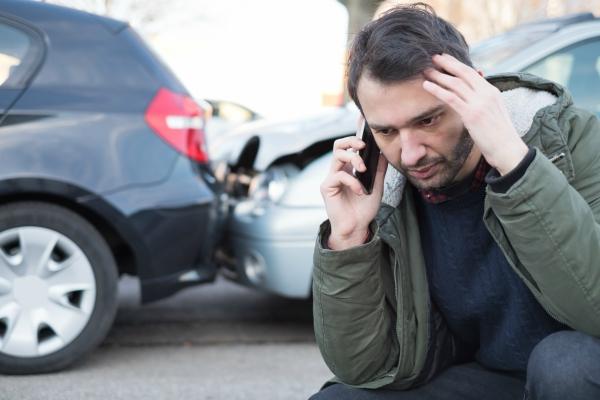 Injured in a Car Wreck?
If you were involved in a car wreck, it may be wreaking havoc on your life. You may be without a vehicle or unable to work, with medical bills and car repairs piling up. You may fear that your financial stability and good credit history are at risk.
The good news is that if the other driver was at fault, you have options. The attorneys at Taylor King Law are prepared to handle the legal proceedings and negotiate with the insurance companies to ensure you receive fair compensation. Our law firm has helped thousands of accident victims in over 25 years of legal practice.
At Taylor King Law, we handle your case like a long-distance race, not a sprint. We will always work to settle your case as quickly as possible so that you can get your bills paid and move on with your life, but we will never cut corners or allow the insurance company to take advantage of you. It's a process, and we are honored to walk through it alongside you. Because our attorney's fee is a percentage of your settlement, if there is no settlement then there is no fee.
Don't allow someone else's negligence to permanently impact your life. Protect your rights and hire an experienced attorney.
From obtaining your police report to ensuring your medical bills are paid, we're committed to being on your side – by your side.
If you think you may have a case or have questions, call our local office in Jackson, Mississippi, at 601.385.0582 or reach us at our toll-free number 1.800.CAR.WRECK for a free consultation. You can also reach us online by filling out the form below or using our online chat feature 24/7.
Protecting Your Personal Injury Rights
About Taylor King
"The best part of practicing, for me, has always been working with clients, explaining legal issues to people who don't have a background in law. I took my first personal injury case in 1992 when a client brought me the stack of letters she had received from personal injury lawyers after she was involved in a car accident. Instead of hiring one of those firms, she asked me to represent her. As I worked with more and more people who had been seriously injured, I realized that many people do not know their rights as accident victims.
Eventually, I started the Taylor King law firm to meet the needs of my friends and neighbors. Our first office was a two-room, 125-year-old building in downtown Arkadelphia.
We've grown since then; today we have a team of more than 20 attorneys and over 50 professional staff members who are ready to help. With an office in Jackson, Mississippi, we've got you covered."
— Taylor King
Office in Jackson
401 East Capitol Street, Suite 216, Heritage Building, Jackson, MS 39201
Toll-Free 1.800.CAR.WRECK
Out of State 1.877.213.5660
Local 601.385. 0582
Fax 769.572.4575
VIEW OUR